Tag your retail goods with smart and attractive hang tags from Pearl Printers.
Printed hang tags, which are widely used in the apparel industry and other industries, create a professional image, promote your products, and promote brand awareness.
Pearl Printers is a household name for providing label printing services that offer full color printing, affordable prices, friendly service and fast delivery.
In addition to our best label printing services, you can also benefit from our talented design team to provide you with the image you want for your business.
Established in 1998, we, "Pearl Printers", are one of the leading manufacturers, exporters, suppliers, wholesalers, distributors and retailers of a wide range of high quality apparel labels and tags. The line of products we offer includes apparel labels, woven labels and printed labels. These apparel labels and tags are made of quality guaranteed materials sourced from trusted and trustworthy suppliers in the industry.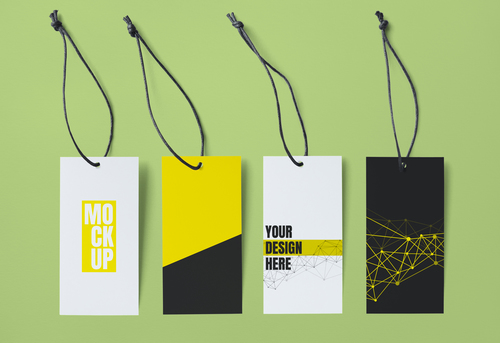 Apart from that, these labels and tags for clothing are in great demand in the market due to their attractive appearance, seamless finish and light weight. With the help of design tools, our artisans design these labels and clothing labels according to current fashion trends.
In addition, the labels and tags of the clothing offered can be personalized according to the specifications given by the customer. These clothing labels and tags are highly valued by our customers for their affordable prices.
Thanks to the experience and excellent management skills of our mentor, we have been able to gain the trust of our valued sponsors and a commendable position in this area. We offer various payment methods for the convenience of our customers. We were able to serve a large customer base in the world market.