Book Printing in Delhi At Pearl Printers' Book Printing in Delhi, publishers, and authors get exactly what they want: more choice and less effort.
Our outstanding skills in managing print projects and our exceptional service ensure that the process runs smoothly from start to finish.
We pride ourselves on meeting your book printing needs so you can focus on the publishing industry.
If you are looking for book printers in India that make ordering easy, you've come to the right place.
Pearl printers can process your letterpress in 48 business hours (with perfect binding / spiral binding / Wiro) and the countdown begins when the image material is ready to be printed. Two additional days are required to bind a Hardcase book.
We provide high-quality bookbinding and offset printing services to our clients in Delhi and India at the most competitive prices.
Experienced manufacturing, specialized machines, and advanced technology help us to reach new horizons through our excellent letterpress and binding process.
We bind and book printing in Delhi, India, using techniques such as
Saddle-Stitching
Perfect Binding
Soft Binding
Hard Case Binding
Wire Binding / Spiral Binding
Book printing in Delhi At Pearl Printers, we offer the best book printing in Delhi. We have a team of experts under your supervision to have the book printed.
We are the best book printers in Delhi, with an excellent reputation for flexibility, reliability, speed, sharp printing and cost efficiency.
We are committed to providing high-quality book and magazine printing services to our valued customers. We serve many customers with high-quality letterpress printing.
At Pearl Printers, we use the best printing technology, backed up with high-quality paper, for the best results. Clarity of printing, best service, fast delivery, and best price are the main characteristics of Pearl printers. We strive to get the best result to improve our customers' satisfaction.
We offer different models and models with which you can easily choose according to your requirements.
We are highly recommended Delhi Book Printers providing high-quality, high-demand service. We have years of industry experience and a deep understanding of printing skills to meet customer needs.
We use the best quality ink with the latest printing software that works together to produce the best results.
In addition, our printing press Delhi provides the services within the timeframe specified by the client. We understand our customers' needs in order to deliver the best results according to their needs. We are one of the best printing companies offering book printing Services in Delhi.
Saddle Stitch Bookbinding & Books Printing Services In Delhi
A method of joining one or more printed sections, with or without a cover, using metal staples (stitches) through the spine and middle layer is disclosed.
The folder is commonly used for brochures, newsletters, books, price lists, catalogs, annual reports, magazines and newspapers.
Perfect binding Book Printing Service In Delhi
Bookbinding technique with a machine that cuts the spine of the sections and glues the sheets onto a fabric or paper backing.
Section Sewn Perfect Binding Printing
A similar form of binding, but more durable than the perfect binding, where the back of each section is notched during the folding process and the sections are sewn together (section seam).
Soft Binding Services Pearl Printers
Soft binding means perfect soft binding, be it with a back cut or a cut seam with soft titles. This means that the blanket is soft and laminated.
HARD CASE BINDING Services
We provide high-quality hard case binding and printing services, book cover printing, hardcover printing, hardcover binding, and book printing in delhi. The inside pages are properly joined to form a book block. The Hardcase binding consists of binding boards or heavy cardboard on which a cover material is wrapped and glued.
Wiro Or Spiral Binding Service
This is a bookbinding technique that involves wrapping a circular strip of single/double wire through pre-punched holes along the binding edge of the pages.
Wired or spiral-bound books lie flat when opened and are great for textbooks or notebooks. A wired manual allows the user to leave it open on the correct page while performing the tasks described.
The hallmark of our book printing in Delhi is the on-demand customization and affordable prices offered by finished products known for their clear text, legibility, and high-resolution images. Whether you're printing one or 100,000 copies, Pearl Printers has the printing services you need.
Our book printing capabilities include high-quality digital and offset text, scrolls, and sheets of one to four colors. We offer cost-effective solutions to your printing needs by offering a wide variety of quality paper.
Pearl Printers offers Book Printing in Delhi.
Why print your book with Pearl Printers?
Our formula for personalized book printing is very simple: Pearl Printers also provide a book printing service in Delhi and near areas. Pearl Printers staffed by self-publishing experts using the best bookbinding and printing equipment in the world. Although every book publishing project is different, the results are always the same:
Quality paper stocks.
Sturdy, tight bookbinding.
Crisp and even ink coverage.
Eye-popping colors.
Carefully packaged.
Wholesale Pricing
Volume Discounts
Bookstore Quality
Instant Prices Online
Short Print Runs
Easy File Upload
Softback Books
Hardback Books
Perfect Binding
Case Binding
Wire Binding
Saddle Stapling
Landscape Format
Dust Cover Jackets
Laminated Covers
Cloth Covers
Leatherette Covers
Foil Stamping
20+ Years Experience
Personalized Service
Self-Publishing
Made in India
Pearl Printers' Book Printing testimonials
We value our publishing customers and are fully dedicated to keeping your trust by offering high quality fast affordable book printing. Review our many testimonial comments below from self-publishers and publishers all over the country.
"Debbie, Debbie, Debbie…
How you put up with my OMG/OCD is beyond me. But you did and I am ever so grateful. You made my work-of-art an even greater piece. You took on something no one was willing to tackle, and wow!!!
Thank you!

Hi Rahul,
First impressions are everything. After speaking briefly with Paul, you were my Pearl Printers connection. That was my lucky day! The book is beautiful; and to think it all began with a conversation with you.
Thank you!"
Aishwar, Delhi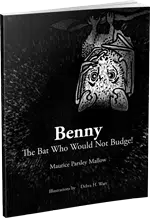 "After I raved to you over the printed proof, of course, the print copies were exactly like it. She and her husband were knocked out with the beauty of your work and the amazing turnaround. I'm delighted with your product and immediately visited your online quoting to see about reprints of a book I illustrated several years ago.
Again, thank you for an amazing job. I look forward to working with you again, as Pearl Printers has made the entire process easy from quote to downloading to proof to delivery!!"
Anant Jaiswal, Noida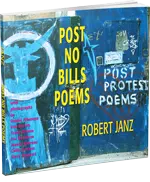 "The books arrived in driving rain and survived a bit of a soaking…. all look great!
So many thanks so much again to you both for your kind and thoughtful attention and professionalism!
I will be ordering more of this job and sending you more projects in the future….

It is such a reassuring relief to be dealing with professionals once again….

I am totally pleased with how everything worked with you printing our little photo art book."